JOHNS CREEK MOVERS PROVIDING A FULL ARRAY OF MOVING SERVICES – BUCKHEAD MOVERS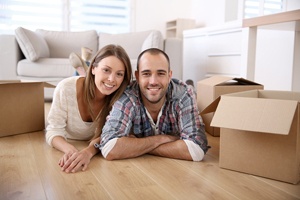 If you're in need of Johns Creek movers to help with your relocation into or out of Johns Creek, GA, or any other nearby area, look no further than the moving company that has won the Consumers' Choice Award for nine years in a row and has an impressive A+ rating with the Better Business Bureau – Buckhead Movers. We've been in the moving industry for decades and have used our experience to become a one-stop shop for all of your moving needs. Not only can we provide you with the packing supplies, man power, and transportation services necessary to successfully relocate your belongings, but we also offer storage services at our secure facility. So, regardless of the extent of your next relocation, you can trust Buckhead Movers to provide you with everything you need.
When you contact our Johns Creek movers, we'll learn about the extent of your relocation needs and provide you with an extremely accurate moving quote. We pride ourselves on our honest, straightforward approach to moving, and we never tack on extra charges or hidden fees like some other moving companies might. Once moving day draws near, we'll provide you with all of the packing supplies you may need and will install floor, wall, and door protection at both your old and new homes. On moving day, our licensed and insured movers can:
Carefully load your belongings into our moving trucks
Transport your property to your new home
Unload your items into the correct rooms and spaces
Offer to help you unpack everything
Provide storage services in our secure facility, if necessary
To learn more about the services our Johns Creek movers provide, contact Buckhead Movers today. We proudly provide movers in Johns Creek, GA, and all other nearby areas.